The Streamlined Product Sales Academy with Reese Spykerman
Sell Your Products Consistently Every Day
and Scale Beyond 6-figures in 2021.
(leaving 2020's weirdness in the dust)
Sell Your Products Consistently Every Day and Scale Beyond 6-figures in 2021.
(leaving 2020's weirdness in the dust)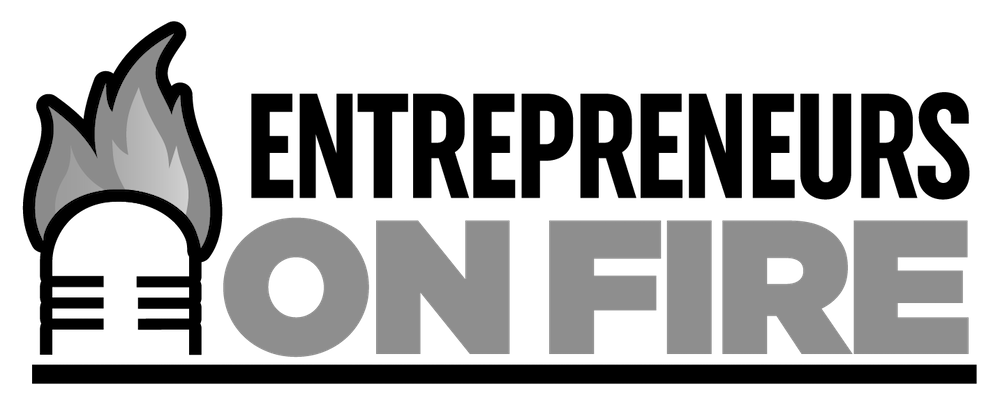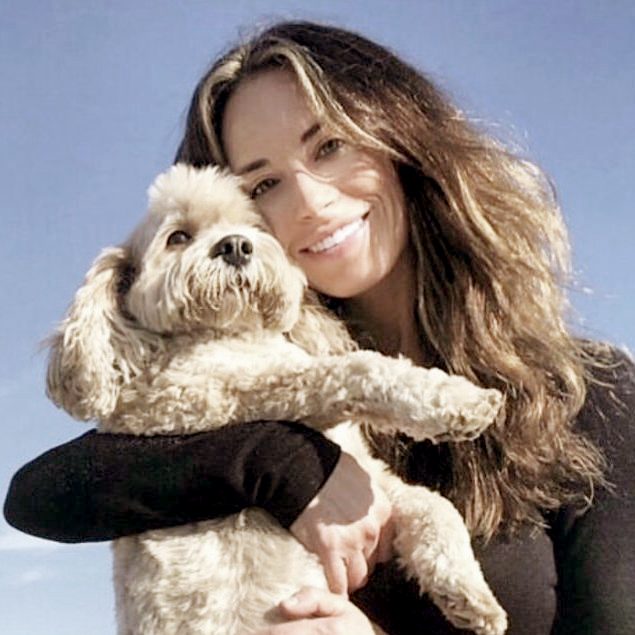 Lori quintupled her monthly revenue…
"Our monthly revenue went from around $3,000/month to $15,000/month and we sold out of our product. Our average order value jumped by $8 as well just by adding some key elements Reese suggested. This woman really changed our business."
A 6-month sales conversion
+ business mentorship
Exclusively for product-based business owners
With Conversion Expert
(and kickass copywriter)
Reese Spykerman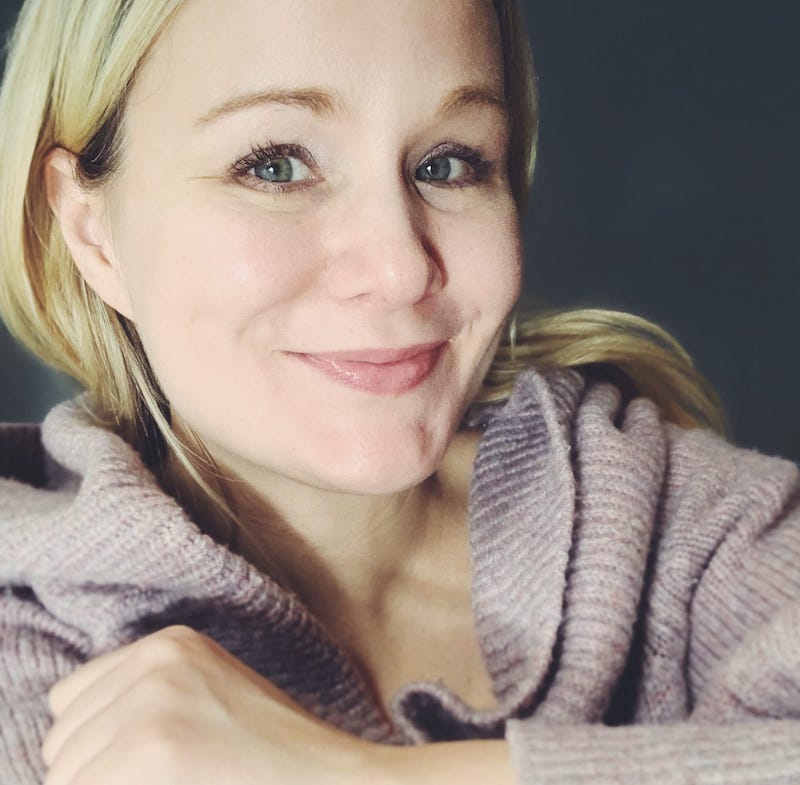 If you could consistently sell your way to 6 figures and beyond without those
back-breaking 80-hour weeks...
(starting with a website that does the work for you as you drift away on your comfy Tempurpedic mattress.)
Would you give yourself that opportunity?
Or, would you keep on…
Dangling discounts on your products only to find your online sales are still beyond sluggish?
Spinning your wheels on Instagram reels that only get you crickets and thinking, "Maybe this online selling isn't for me."
Believing Amazon, Etsy or Facebook are your tickets to riches, only to have the virtual rug pulled out from you when they decide, for no apparent reason, you're persona non grata and ban you from selling on their platform (oy).
Spending nights tweaking your website here and there only to keep hitting a sales wall: nothing you do seems to bring you more than a couple grand a month.
Following gurus who promise you the moon, only to keep upselling you new programs to unlock the next "level of secret strategies." (ugh, and eyeroll)
If you're ready for a streamlined process to get consistent online product sales every day (without all the overwhelm), then I've got the best news of this year.
Inside this 6-month group mentorship...
You'll uncover how to confidently sell your products online, across all the RIGHT channels, creating an online experience customers can't help but go gaga (and pull out their wallets) for.
Like these biz owners before you…
Heather doubled her average order value…
"Reese helped me with my website and my average order went from $10 to $21. And she was so nice and patient as I fixed and asked questions."
Results in less than an hour…
"Shout-out to Reese: as you were sharing your story on today's call and giving us all some great tips for our page design, I took your advice and checked to see how easy it was for folks to contact me. I made one little tweak and—I shit you not—within LESS THAN AN HOUR a prospective client emailed me through the contact form."
52.9% increase in leads
"I can't believe these results. My form submission rate increased in the last month (after making Reese's suggested changes) by 52.9%. I'm blown away."
33 New Customer Leads in Just Hours…
"I used Reese's 1-hour opt-in freebie to get my opt in landing together and it was a great help. I had 33 people sign up in a few hours at a 23% conversion rate. I am quite pleased with that."
There are only 3 things you need to glide your online sales
to 6 figures and beyond...
Most online shop owners use a template or theme because they think it looks pretty, and that potential customers will buy because it's beautiful. As a high-end designer for more than 15 years, I'm here to deliver a shocker: pretty doesn't sell, and it's not a Joanna Gaines-worthy sophisticated site that makes people want to click that "buy now" button.
If you want to hear that magical Stripe sales sound notification every day, you need to focus on the places you can control: your own website and your own email list. Uncover the exact method to a high-converting website, and write emails that get opened, read, adored, and— most critically—clicked...straight to your product page.
If the thought of scaling scares you because you think it means 80+ hour weeks and spinning your wheels on social media promotions all day long, good news: the right system gives you TIME leverage, which not only gives you back the benjamins, but—even better—gives you back your life.
Conversion strategies aren't just something you quickly set and forget. They're the lifeblood of a sustainable e-commerce business. Why? Because it all really comes down to deeply understanding your customer's needs, wants and behaviors and refining every aspect of your store to dazzle, entice and woo them.
I'm taking on a handful of female-founded e-commerce business owners who cannot WAIT to learn conversion strategies so deeply that they wake up every Monday morning EXCITED to create their next "must buy now" product bundle….and YOU can be one of them!
Clients have pulled in their first 6-figure years with my copy, conversion, and critical thinking genius.
You'll get my mentorship for a whole 6 months to…
Optimize your website design for more sales
Time to give the heave-ho to that old tired template that isn't bringing the bacon.
Every single nook and cranny of your website, from your header to how you choose and display your product photos, will be spit-shined so sparkly that customers can't help but drop everything to shop...from you!
Create captivating content that customers love
Here's a secret: people buy the STORIES you tell them about your products. You'll emerge a master storyteller, with punchy product names and detailed descriptions that pull people and make your store the one they return to on repeat because you've imprinted your brand in their brains.
We'll even maximize your microcopy: all those tiny tidbits of content (like on your packaging!) that make for a damn delightful customer experience.
Must-read emails that get opened, read, and CLICKED
No email list yet? That's gonna change, stat. Because it's your #1 asset in your e-commerce business, and we're going to leverage the hell out of it, leapfrogging over the average industry open rates with personalized, abandoned cart email sequences that make people go "I HAVE to get this; can't believe i forgot about it," and product promotion emails that empower you to sell without ever feeling salesy. (By the time I'm done with you, you'll say "Reese, I can't wait to write emails now!")
Want more eyes on your store the 100% certified organic way? Then you're going to gobble up my secrets for getting media for you and your products. Whether it's a segment on local tv or your founder's story in Forbes, I walk you through how to pitch, when to pitch, and what media outlets are best for your personality (so don't let the tv segment scare you off: you've got options!)
Go from hustle to flow with my stress-tested system that leverages the power of batching and flexible planning. No rigid calendars here: we get real on how to plan your works for more profit, AND more fun time, too. These hard-won lessons come from my experience completely refining my own business after an autoimmune diagnosis, and now you get to benefit from my "health first" approach to building a business.
Ready to make this the year you say, "what pandemic?" and capitalize on e-commerce's accelerated growth?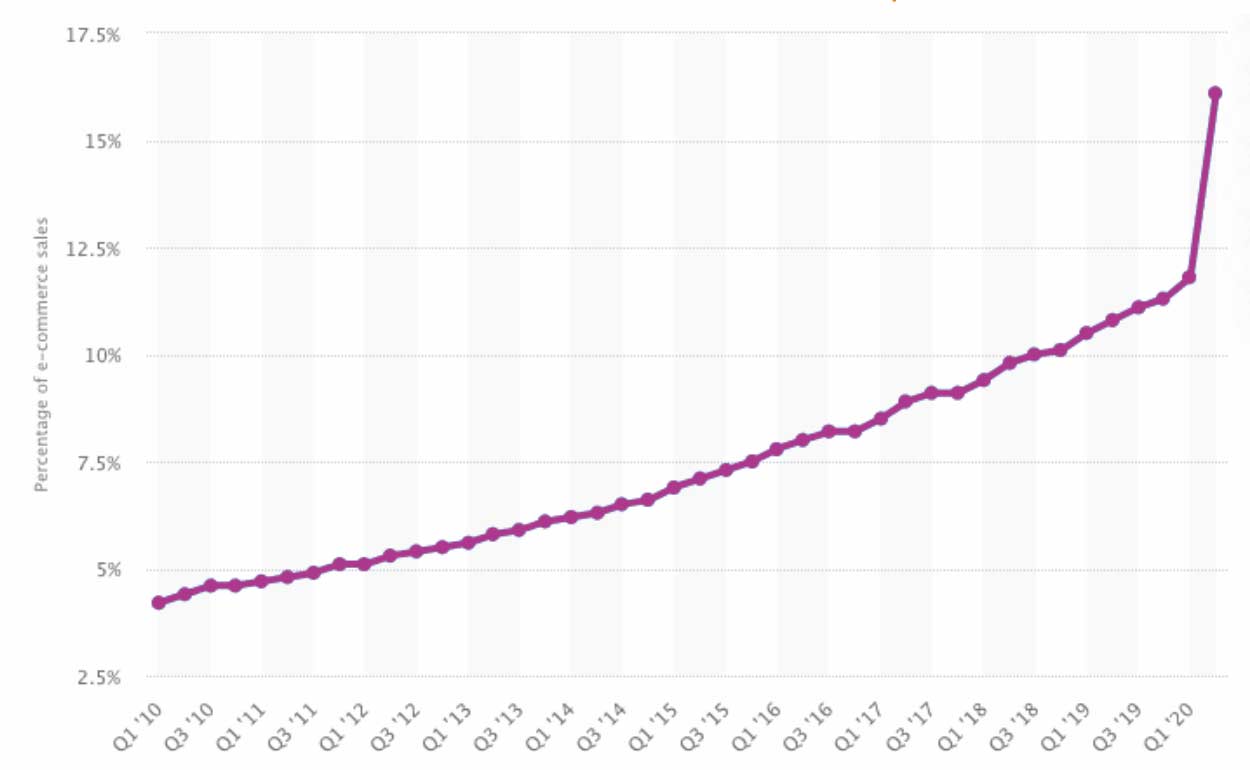 E-commerce isn't going away. (yay!)
In fact, as more people stay online in response to recent world events, the savviest people who see this once-in-a-decade opportunity will race to hop on the e-commerce bandwagon, making it even more critical that YOUR business is well-positioned to not just stand out above the noise, but be THE go-to shop for [insert your product here].
Hanging up a Shopify storefront ain't enough to get customers to find you and buy from you. There's everything from tactical SEO to brand messaging that sings melodies that strike the heart of your customer.
And that's not even taking into account my most effective tools for you to tap into: website and email conversion optimization.
6-month E-commerce Academy

Transformational (but bite-sized!) trainings
...From detailed tactical help (where to add just the right graphics that instantly build trust) to powerful strategies on understanding the mind of your customer and how to speak in a language that makes her say yes. (These will be recorded!)
Each week you'll receive a brand new training, delivered in my straightforward, fluff-free style. (Okay. Tiki the dog might occasionally show up in her fluffed glory).
I know your time is limited as a product-based business owner. That's why most training videos are 20 minutes or less.
Best of all? They're yours to review whenever you need a refresher...with lifetime access.

2 hot seat calls each month
Whether you need some no-BS coaching to help you laser focus your time for the next 2 weeks, or want to run a quick social media post by me, this time is yours.
We meet as a group two times a month for 90-minutes+ to unpack the trainings, AND what's going on in your business and store on any given week so you feel fully supported, inspired, and motivated.
The Conversion Drive
Filled with samples of high-converting e-commerce websites, landing pages, and my favorite promotional graphics. Inspo-galore!
(Perfect for those moments when you've hit a wall on social media graphics)
Exclusive Streamlined Product Sales Academy Private Facebook Group:
This easily accessible way to upload documents, get support from other group members, celebrate your wins ("Sales are nearly double over last month!") and collaborate with like-minded, collaborative women.
Personal Q+A Facebook lives: Every week, ask me your single biggest question for the week. (Stuck on improving your visibility? I got you. Wanna know my favorite app for staying focused? Anything goes!) I'll give you my honest, no BS answer.
Hey girl...there's these bonuses, too.
Expert Masterclasses To Drive Conversions Across Every Part of your Business
Each month will feature one of my trusted favorite experts and Q+A time:
Google and Shopify Analytics
SEO for E-commerce
Paid Ad Strategy
Instagram for products
...and more! (Many of these experts charge $500 or more for an hour of their time!)
Instagram Canva Training + Templates
Everybody's talking Instagram and wants to know how to best utilize it to expand their product business. The problem? It's overwhelming AF for most makers.
This exclusive training gives you all my best tips on how to maximize your Instagram impact while minimizing the impact on your life (so you can take back all those content creation hours for something better).
Uplevel your Instagram design game with my bite-sized video trainings on making Instagram graphics (recorded so you have them forever!), and Canva quote and carousel templates designed by yours truly (btw, did you know I've designed websites, book covers, and promo graphics for some of the biggest names in online business?)
Calendar workshop to transform your schedule by year, quarter, month, week and DAY. We go from macro to micro, and it's all designed especially by an introvert, especially FOR introverts (there's a lot of us in the e-comm world but not a lot of support for our unique energy needs).
Clear and immediately actionable steps
"Reese is an incredible educator, speaker and guide. She spoke to my group for creative entrepreneurs about tips for optimized website conversion, and we were all blown away. She took a complicated topic and broke it down in ways that were relatable and easy to understand. Plus, she gave us a ton of clear and easy steps to make her guidance immediately actionable. Thank you so much for your time and valuable insight, Reese!"
A trusted part of my brand for a decade...
"It's hard to stand out online. And it's even harder to build a brand that people believe in.
Reese has been instrumental in helping me to build a trusted brand over the past ten years.
She has a gift for distilling what's in her clients' head and heart to create design and branding that sets them apart.
The result is a brand you can be proud of and design that moves your audience.
If you're lucky enough to work with Reese, you'll not only get to work with a gifted designer, you will add an insanely smart, caring collaborator to your team.
I'm one of the lucky ones…"
Customers Finally Reaching Out
"OMG I just had someone reach out to me by email and say that they love my site! This is the first message I've ever received. Less than 24 hours after changes made I get a fan. I'm making it all up as I go along, so your feedback has given me a lot to think about in terms of the customer moving through the site."
Ebony avoided overwhelm!
"Thank you so much for your help and guidance, Reese. As a new product-based business, there was so much potential for me to be overwhelmed, but I paid attention, watched and learned and didn't allow myself to get stuck. This is my first time really and truly diving into the world of e-commerce and I've learned so many things from Reese and I've been able to start the process of bettering my shop before I even get out of the gate. You don't want to waste any time before you take her up on whatever offer she presents to this world."
Class filled right up!
"Just thought you'd like to know, the email on stone mapping was quite effective, Reese, and I definitely credit a good part of that to what you taught. The class is filled up at 27 and I'll start a waitlist and see where this goes. 🙂 cannot thank you enough."
Reese is an engaging teacher
"Reese recently came into my mastermind to give a talk on how to make sure there are no leaks in your website and it was so good! She's really engaging and made sure she used participants' actual websites, which really went a step further. Everyone loved it and I took away a few tips off my own! Wouldn't hesitate to recommend her."
Reese has exceptional listening skills, radical empathy, AND doable feedback…
"I could break down for you Reese's copy and design genius, but it seems like everyone already knows that. She amazes me because she's the unicorn of online business: I can ask her questions about a new title for a webinar, on design, a piece of copy I'm working on, or about my website. She seriously knows all. the. things.
Instead, what you really need to know is about Reese's secret power as a coach and mentor. I have turned to Reese for advice and help on my business strategy, my mindset, and where to find the best confetti cookies (the real important things in life:). I know I can turn to her no matter what my questions are and feel accepted, not judged, and that she is there to really help me get to the next level. She has the rare combo of exceptional listening skills, radical empathy, AND doable feedback that helps me move forward and get unstuck. I seriously don't know what I would do without Reese in my corner. All can say is that if you have a chance to work with Reese JUMP on the opportunity. "
Reese empowered me to rebuild
"Thank you so much. You gave me everything. You gave me so much power and empowerment and excitement to restart my business. And honestly, if it wasn't for you, I don't think I would have had any fire in me. After a devastating blow to my business plans, you helped me pivot and move fast, and I can't thank you enough."
Impactful advice from a patient teacher
"I hired Reese to help me with my website because I knew she could deliver practical, but impactful advice as I was working to build my website. Reese gave me the tools, knowledge, and expertise I needed to get the site launched without the added expense of having someone build the site for me. Reese is a talented, patient teacher and her guidance made all the difference for me! The best part of working with Reese is that she's both a talented designer and patient teacher. She quickly solved my issues and made great design recommendations to help me get the most out of my website. She's a delight to work with and she made the process so much less intimidating. "
Sold out of his World Domination Summit year one!
"Reese is more than a designer; she is a strategist who understands the role of persuasive design and how it affects your entire business."
Fresh perspective to help with your sales & conversions
"Reese provided valuable insights and tweaks for me to improve my site. She is super easy to talk to, understands my concerns and template limitations, and has a fresh perspective people close to me can't provide. I highly recommend working with Reese to get new eyes and a thoughtful caring approach that focuses on sales and conversion for your website and online store."
Far more than a designer
"Reese has a unique ability to understand and solve, complex design problems with solutions that align perfectly with her client's needs and vision. She is an expert at asking the right questions, and answering them with skill and talent that runs parallel to many top creatives. I have worked with Reese on several projects, and each time she has delivered impeccable value to the production process."
Delivery without fail from a strategic business expert
"I knew that Reese Spykerman was a gun designer. What I did not anticipate is learning from her some of the smartest business processes around. Reese is more than a designer who is very good at what she does; she's a business expert, a connector, a thinker and best of all, a doer.
The first foray into working with Reese was a process I am still trying to reverse engineer: by gently but professionally asking deliberate and incisive questions, she showed the trained hand of a professional who knew precisely who she would work with well.
She earned my trust by clearly setting out what the milestones and the process would be and then delivering without fail. Working with Reese is so much more than working with a designer; it's about working with a top professional who is a trusted part of my business."
Ready to be one of the women inside of this copy, conversion, and customer loyalty experience?
I also love reading the FAQs - it's my favorite section.
I'm going to give it to you straight
(because tough love is how I roll)
You, your products, and your business are NEEDED in the world. Even if right now you think they aren't essential, your products have the power to be a light in people's lives.
Because you made them out of love. And just like growing a baby, you grew this store of yours over weeks and months of research, passion and a desire to help people.
No matter what you offer, whether it's arthritis cream or booze infusions, your products make a meaningful difference in the lives of your customers. You wouldn't be reading this if they didn't.
Being stuck in an endless cycle of unfocused website tweaks, haphazard social media posts, and "hope this one works" emails keeps you from scaling to serve even more customers (and make a more sustainable life for yourself and your fam).
And the piecemealed "How to sell on Reels" shallow products sure don't help. It's like bandaging a stab wound: these "solutions" ignore setting you up with a real foundation that builds you a business strong enough to take you into the next decade and beyond, no matter what weirdness or technological changes the world brings.
That's why a foundational approach is always better. Tried-and-true customer experience strategies that don't see you chasing followers and vanity metrics may not sound immediately sexy, but they're the most reliable way to scale your sales every single day.
Which leaves you with 3 choices…
You can continue to use that same old website template and piece together free or cheap advice from the Internet on seasonal bundles, promotional emails, pricing and logistics and hoping it leads to an influx of ongoing sales.
You can invest a ton of money into Facebook ads (which is chasing good money after bad if your website can't convert) trying to crack the key to FB ads or decide you *just need to get more engaged Instagram followers* and then you'll be all set to sell.
You can follow the simple, proven path already forged for you that utilizes a highly leveraged, streamlined method that sells more in your store and helps more customers.
If you want to scale to 6 figures (and beyond) in 2021 and get back to being the founder who had a vision for how she'd change people's lives with her products in the first place (and know this: a necklace is as life-changing and affirming as a pair of pajamas) and #3 is calling out to you...
...then I want to thank you for allowing me to give you the system and community to scale your sales with sanity fully intact. I can't wait to help you make it happen.
Reese is the total package
"Between her copy chops, her strategic design genius, and her knack for casually tossing out winning, catchy titles (for products, courses, events), I bow to her as that rare beast—a business triple threat. 
After Reese presented her "Website SneakyLeaks" signature talk to my Shrimp Club, I told her 'You've got to take this show on the road.' So if you have a chance to either work with Reese or have her present to your group or event before she becomes Oprah-level big in the business world, do it."
Ready to be one of the women inside of this copy, conversion, and customer loyalty experience?
(Spots are extremely limited)
Unlike some of the bro marketers out there, we don't believe in hype, or in telling you that in just 6 short weeks, you'll go from zero to a 6-figure business if you just hustle hard enough and use their secret system. The truth is, success in any business is often a combination of hard work, resilience, timing, and support. Design By Reese is convinced you will derive great benefits from your participation in the Academy and is dedicated to helping you become as successful as you envision. However, Design By Reese does not guarantee or represent in any way that you or your business will attain a certain level of sales, profits, earnings, or any other metric of success, either in the short-term or long-term. Your and your business's success depends on many factors, including but not limited to your personal motivation, your time commitment, how effectively you implement the strategies taught in the Program, your efficiency in following up on each phase of the Program, and the particular market and industry in which your business operates. Your participation in this Program is an investment in you and your business, and, as with most investments, there is potential for a great return on your investment and risk there will be no return on Your investment. None of the stories shared or examples used in Design By Reese's materials, on its website, or during its calls or events is a guarantee of any particular result or success. Design By Reese disclaims any express or implied promise or representation other than those contained in this Agreement.